JOHN MACMILLAN's diary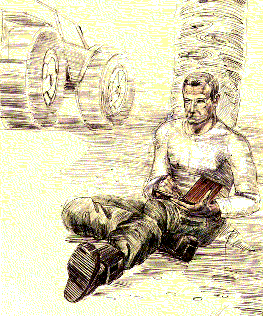 Iíve decided that Iíll try, in my free time, to describe the span of time from when I entered the EON, and had no idea what I was in for, until today, when weíre celebrating the greatest victory in US history, perhaps the greatest victory of all time. Before the EON took me deep into the past it was 21st March 2004.

Note: Iíve attached aerial photos of all of the important locations that Iíve mentioned in this diary. Joan thinks that we should name all of them...


Introduction

Mission 1

Mission 2

Mission 3

Mission 4

Mission 5

Mission 6

Mission 7

Mission 8

Mission 9

Mission 10

Mission 11

Decision

Mission 12

Mission 13

Mission 14

Mission 15